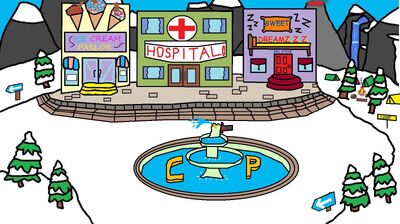 The Club Penguin Community Center, commonly abbreviated to CPCC, is a room in Club Penguin with entrances to the Ski Village, Town,
Sweet Dreamz Bed Store
,
Hospital
,
Ice Cream Parlour
and Campsite. It was founded on Oct. 24th 2012 for Club Penguin's 7th birthday. Many penguins visit here and start off here when logging in. Construction was made on the CPTV Studio in January 2013. The room got renovated on 4th January 2013 for the new year. It featured having steps up to the buildings, the door being the proper way at the Ice Cream Parlor, and a new look for the outside of the buildings. The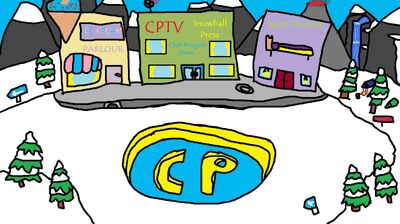 CPTV Studio was then under construction, and had a 'Sold!' sign on it, and was now bought by a company. The camp didn't change. The sidewalk then got cleaned and replaced to look more professional, and had steps up to it. The sold sign, door and windows from the CPTV Studio then disappeared. The ladder then had a paintbrush and bucket of red paint, and was painting a sign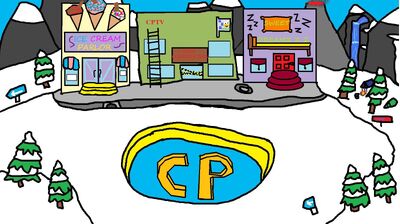 red. The buildings were straightened too. The center pool was also changed to a penguin-spitting fountain.